BPHA Caucus seeking input on 2023 People's Budget
August 24, 2022
The Legislative Black, Puerto Rican, Hispanic, Asian Caucus is seeking public input on the 2023 People's Budget. The deadline is September 1st. You will find the survey form link in the email below. The fields in the survey form only allow short answers, rather than lengthy, paragraph answers. They are looking for very brief descriptions.
The NYS Council is currently in the middle of our process to develop our budget and legislative priorities for the coming legislative session; however, we know that many issues will remain a priority for us going into 2023. Those include, but are not limited to:
All eligible BH Outpatient Clinics must be permitted to become a CCBHC Demo Certified Clinic, to ensure sufficient equitable access to care for all New Yorkers.
NYS must improve surveillance, monitoring and enforcement of MCOs in Medicaid managed care and commercial / private health plans.
NYS must make significant immediate and ongoing financial investments to address severe workforce shortages. These shortages severely limit our ability to provide culturally competent care.
This is not an exhaustive list. You are encouraged to respond to the Caucus' call for community input on the People's Budget with your own/your organization's budget priorities.
Thank you!
---
NYS Black, Puerto Rican, Hispanic, & Asian Legislative Caucus Seeks Community Input
for their Annual People's Budget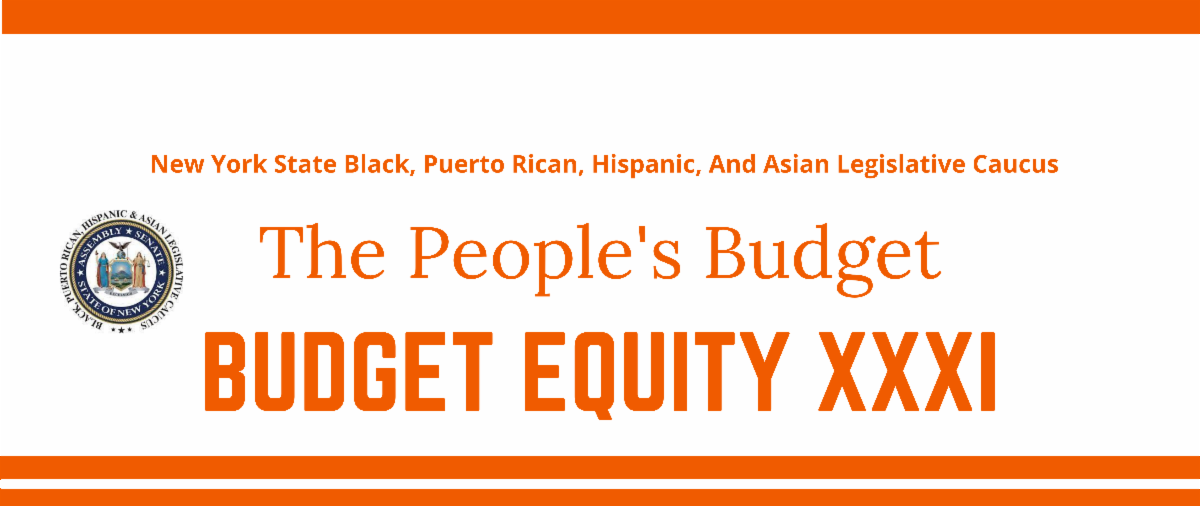 BPHA Caucus begins preparations for what is expected to be an active legislative session 
ALBANY, NY (August 15, 2022) – The members of the Black, Puerto Rican, Hispanic, and Asian Legislative Caucus, led by Assemblywoman Michaelle Solages (D-Elmont), have begun soliciting public input from constituents, New York-based organizations, and advocacy groups for the 2023 People's Budget. The final document will outline the spending priorities of the Caucus for the upcoming legislative session.
To further incentivize public participation, the Caucus is requesting that organizations submit their spending priorities along with photos and personal testimonies about how these policies impacts them.
"The post-session period is an optimal time for the Caucus to galvanize our communities around our shared policy goals for the upcoming year," stated Michaelle C. Solages, Chair of the Black, Puerto Rican, Hispanic, and Asian Legislative Caucus. "That is why we are glad to announce an earlier process for New Yorkers to provide community input for the People's Budget. We remain committed to creating an inclusive and collaborative document that centers the needs of working class people."
For those seeking to share input on the 2023 People's Budget please fill out the following google form: Submit Input Here.
Responses should be submitted no later than Thursday, September 1st, 2022. For questions regarding the People's Budget, please email bphacaucus@nyassembly.gov.
# # #
The New York State Black, Puerto Rican, Hispanic, and Asian Legislative Caucus is a sixty-seven-member body of state legislators representing a quarter of residents across the State of New York from Long Island, the metro New York City area, and Upstate. The New York State Black, Puerto Rican, Hispanic, and Asian Legislative Caucus
www.bphacaucus.com